«En Penny Lane hay un barbero enseñando fotografías de cada cabeza que ha tenido el gusto de conocer y de toda la gente que ha ido y venido, que se ha parado y ha dicho hola»
La calle Nuestra Señora del Pilar, en Santa Bárbara, no es la calle Penny Lane, pero sí que había un barbero en una peluquería, como en la que cantaban los de Liverpool. Esa peluquería ha cerrado sus puertas hoy sábado 29 de marzo de 2014 porque Enrique se ha jubilado. Más de 35 años conociendo cabezas –a algunas viéndolas crecer– y afeitando barbas. «¿Y tú a qué bar-vas» que decíamos el barbudo de Antonio Casquero (NiteFlite) y yo a principios de siglo cuando tener barba no era moderno. Pues de críos a la mayoría de mi generación nos han cortado el pelo allí.
La última estrofa de Penny Lane dice que un bombero entra atropelladamente en la peluquería resguardándose del aguacero y que todo es muy extraño. Pues sí, a veces todo es muy extraño. El otro día Laura Ramos –conductora de autobús y mujer de Enrique– viene al estudio a hacerse unas fotos de carnet y me dice que si quiero un sillón de barbero para usarlo de atrezzo en las fotos. Sin dejarle acabar la frase contesto tres veces sí. Ella se ríe, pregunta si estoy seguro y sin dejarle acabar le digo que cuándo lo recojo. A cambio le ofrezco un reportaje de la peluquería-barbería antes de que cierre. Cerramos el trato. Hoy ha sido un día de lluvia desapacible, como en Liverpool, pero esta mañana he ido a Peluquería Enrique a hacer estas fotos y esta tarde, con la ayuda de uno de mis bomberos particulares – Paco Cerezo– hemos metido el sillón de barbero estilo años 70 en la furgo de su padre. Mientras, granizaba. Todo es muy extraño. Siempre he querido tener un sillón así y por lo visto mi padre también. Cuidadín con lo que desáis.
In Penny Lane there is a barber showing photographs
Of every head he´s had the pleasure to know
And all the people that come and go
Stop and say hello.

(…)

In Penny Lane the barber shaves another customer,
We see the banker sitting waiting for a trim.
And then the fireman rushes in
From the pouring rain, very strange.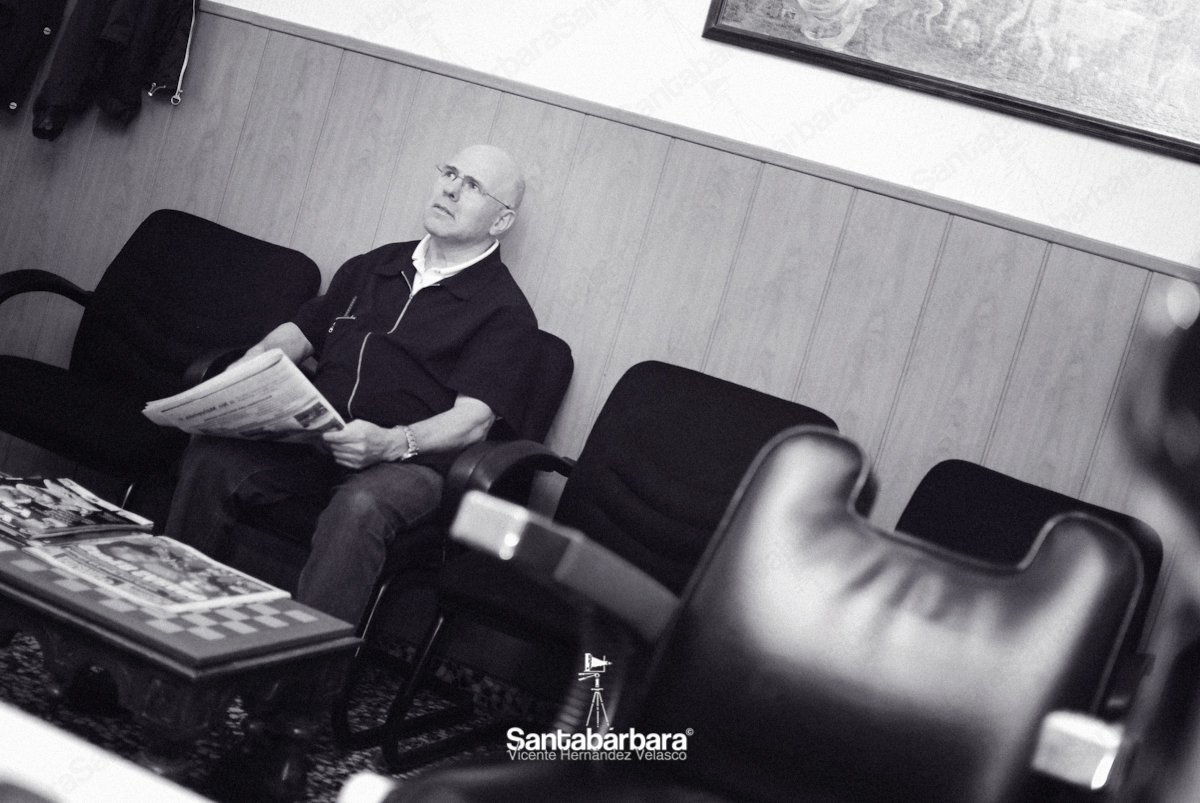 Serendipias